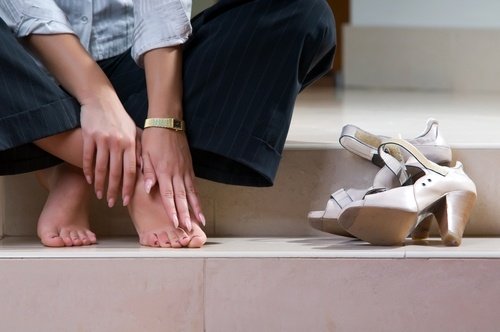 Dancers and athletes have long known the seemingly magical powers of foam rollers. They can help loosen tight hips or knotted quad muscles. Physical and occupational therapists also use them in a number of different ways during sessions with patients. Check out the list below for the clever ways you can use these rollers on your own:
Work out shin splints
If you feel a mild shooting pain in your shins after hitting the track or the trails, you may have shin splints. You can use your foam roller to work out the pain.
Simply kneel on your roller and slowly work it down to your ankle and back up. Make sure not to hit your knees! That could lead you to accidentally hurting yourself, noted Health magazine.