Apply to Jobs, Track Referrals, Upload Timesheets & Get Matched to Assignments
Connecting Therapists & Allied Professionals to Travel Jobs & Each Other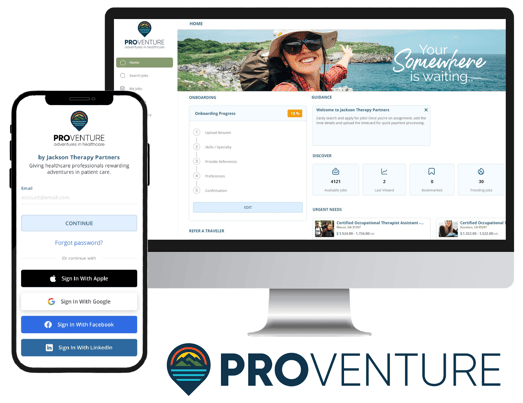 ProVenture puts you in the driver seat of your travel career. Whether you're on the app, your phone, or your computer, sign-up is quick and easy.
Easily search, book, and manage your travel assignments
Quickly build your profile and skills checklists
Upload and manage documents in your profile
Get auto-matched to jobs based on your preferences & profile
Upload and manage your timesheets with ease
Download the App, Today!
Take charge of your career. Available for free for iOS and Android.