Get to Know Our Team
Meet an executive team that not only provides extensive industry knowledge to the employers and therapists we serve, but sets the standard for a culture of putting "Others First" and for Giving Back.
Scott L'Heureux
Group President and CEO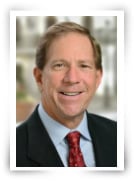 A recognized healthcare business and technology leader for more than 25 years, Scott L'Heureux joined Jackson Healthcare over 20 years ago. He currently oversees and shapes the strategic business development and operations of a group of companies in the Jackson portfolio: Jackson Therapy Partners, Jackson Nurse Professionals, Jackson Pharmacy Professionals, Kirby Bates Associates, Healthcare Staffing Technologies, Avant Healthcare, and Healthcare Workforce Logistics.
L'Heureux previously was the CEO of Surgical Information Systems, recognized as a best in KLAS provider of surgical software to leading hospitals throughout the US. With a dedication to creating products and services that directly impact the quality of patient care, his ability to recognize and nurture talent across an organization has led to a variety of management roles that include EnableSoft Software, McKesson, IBAX Healthcare (a subsidiary of IBM and Baxter), and Pharmacia Upjohn (now Pfizer) Pharmaceuticals.
Having served in a consultative capacity on numerous external boards and advisory committees, L'Heureux is a current or past member of professional organizations including the American College of Healthcare Executives, the Healthcare Information Management Systems Society, and Healthcare Financial Management Association. Holding bachelors and master's degrees in finance and management from Georgia State University, Scott is an adjunct professor at Seminole State College of Florida and serves on the advisory board for the business school.
A native Central Floridian, L'Heureux lives in Winter Springs with his wife and two children.
Bobbi Henson
President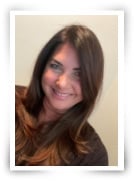 As the President for Jackson Therapy Partners, Bobbi Henson oversees and directs the combined business development and operational support functions for Jackson Therapy Partners including; marketing, finance and accounting, payroll and billing, credentialing, housing and IT.
Prior to joining Jackson Therapy Partners, Bobbi served as the Vice President of Recruitment for Parallon Workforce Solutions, an HCA affiliate, where she led sales and support teams providing staffing solutions to HCA and other hospitals nationwide.
Before working at Parallon, Bobbi was the Vice President of Operations for Nursefinders Travel; part of the nation's largest privately held healthcare staffing company, Nursefinders, Inc. In this capacity she provided sales and operational leadership for three travel brands; Nursefinders Travel, National Healthcare Staffing and Medfinders Travel.
Nancy Rudella
Senior Vice President, Human Resources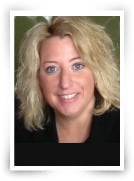 As the Senior Vice President of Human Resources, Nancy Rudella oversees all aspects of Human Resources for Jackson Therapy Partners and Jackson Nurse Professionals including; organizational, talent and leadership development, recruiting, benefits, associate engagement, employee relations and risk management.
Prior to joining Jackson Nurse Professionals and Jackson Therapy Partners, Nancy served as the Director of Human Resources for Wyndham Vacation Ownership where she provided human resources support to approximately 1,500 associates including the executive leadership team.
Nancy spent 15 years with Wyndham Worldwide and Wyndham Vacation Ownership holding various leadership positions within Human Resources. Nancy completed coursework in Human Resources at Thomas Edison State College and is a member of the Society for Human Resources Management and Organizational Development Network.
Nancy resides in Orlando, Florida.
Bryan Kyle
Vice President of Recruitment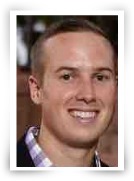 As the VP of Recruitment for Jackson Therapy Partners, Bryan oversees new talent acquisition for the company and leads a driven team of national recruiters and recruitment managers. Joining the team in 2009, Bryan Kyle has directly contributed to the growth of Jackson Therapy Partners through his mentor program for new hires, through strengthened client partnerships and new business strategies, and now through his innovative leadership of recruitment.
Bryan attended the University of Central Florida and was hired by Jackson Therapy Partners during their Summer Intern program. Bryan has held various positions within Jackson including Recruitment Consultant, National & Senior National Recruiter, Recruitment Consultant Manager, Recruitment Manager, Director of Recruitment, Director of Client Services, and now VP of Recruitment.
Bryan lives in Viera, FL with his wife, two sons, and one daughter.
Ryan Houck
Vice President of Business Development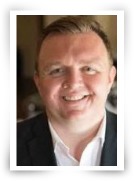 Ryan is the Vice President of Business Development for Jackson Therapy Partners and managers new business operations for the company. He implemented the first training and development programs for the Recruitment and Sales teams at Jackson and has been instrumental in the growth and success of the organization since 2008. Starting as a National Recruiter, Ryan's energetic, warm and unreserved management style has allowed him to advance into several management positions at Jackson including Recruitment Manager, Senior Recruitment Manager, Director of Recruitment and Sales, Director of Home Health, and currently, VP of Business Development.
Ryan holds a bachelor's degree from the University of Central Florida and is an avid supporter of UCF football. Ryan lives in Maitland, FL with his wife and two daughters.
Courtney Parham
Director of Recruitment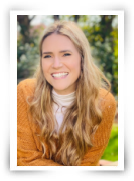 Courtney is the Director of Recruitment for Jackson Therapy Partners with over 11 years' experience in healthcare staffing. She oversees and manages the company's recruitment team and has been instrumental in providing ongoing mentoring and training initiatives centered on effective retention and recruitment techniques. Courtney's ability to identify gaps in customer service opportunities and her drive for excellence has been a moving force behind the company's growth since her advancement into management in 2015.

Courtney began her career at Jackson Therapy Partners as a National Recruiter before she moved into her position as payroll/billing administrator, receiving a promotion into management as payroll/billing manager then to recruitment manager, and finally director. Her success and leadership skills promoted her move into her final and most recent promotion. Courtney is a committed allied and therapist advocate who's dedicated to the professional advancement of traveling healthcare professionals everywhere.
Taylor Snyder
Director of Client Services
Taylor is the Director of Client Services for Jackson Therapy Partners and oversees the account management team. His focus is on elevating client relationships, developing strategic partnerships, and improving our sales operations. As the Director of Client Services, Taylor is responsible for defining client growth opportunities and executing on organizational strategies. His team is tasked with providing a consultative approach to managing client accounts while emphasizing customer service and satisfaction. Taylor joined Jackson Therapy Partners in 2021 with 8 years of combined experience in healthcare staffing, business development, client relations, and sales management.
Taylor received his bachelor's degree from Penn State University where he studied business administration. He currently resides in Tampa, FL.