EXPLORE THE
SUNSHINE STATE
ON 3 MONTH CONTRACTS
Hundreds of Full Time Jobs in Therapy, Imaging, Lab, and Education
Get the support you need for a rewarding therapy or allied career from a team of recruiters who are here to inspire you, cheer you on, and help you find the perfect fit in cities across Florida. Along with affordable housing, stellar pay, no state income taxes, and jobs open in every setting, Florida is one of the top destinations in the world. Therapy and allied travelers get the unique chance to explore hundreds of sun soaked beaches, hike through nature-preserves and salt marshes, or experience midnight bioluminescent kayaking for a life changing assignment in Florida.
GET FULL-TIME
PAY & BENEFITS
JTP travelers enjoy a growing list of benefits, whether you work year-round or just a few months every year.

What is Healthcare Travel?
Travel Healthcare is a career option for therapy, allied, and healthcare professionals who earn full-time pay and benefits while they travel the country and work 3 month (or longer) assignments nationwide.
AFFORDABLE HOUSING

& FREE FUN

Unlike other tropical destinations, you can easily find budget friendly rentals across Florida.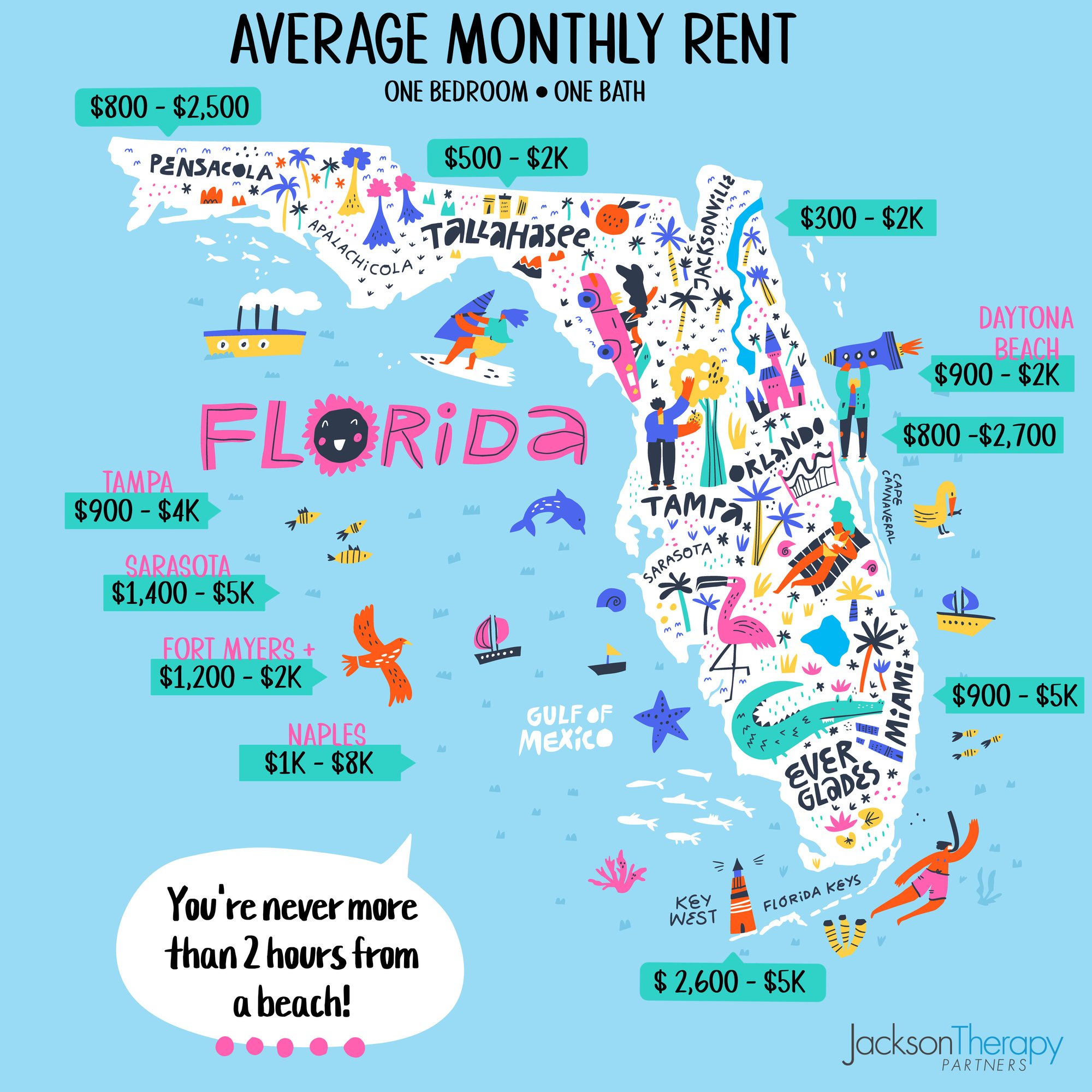 No matter where you live in Florida, you're never more than 2 hours away from sippin' on a drink and soakin' up the sun on on a beach! But we don't just have beautiful beaches in Florida, thrill seekers can get their fix at Busch Gardens, SeaWorld, Universal, Islands of Adventure, or Disney World. If you're looking for a low cost activity, here's plenty of free and fun things to do in the sunshine state! Sport fans can find every major professional sport represented in the state between the Tampa Bay Rays, Orlando City Soccer, Florida Panthers, Jacksonville Jaguars, and many more.
HEALTHCARE JOBS INCREASE

IN THE WINTER

Every winter Florida experiences a seasonal migration of "snowbirds," meaning the already large population grows even larger as people flock from the frigid north to the warm and sunny south. With an average age range of 50-69 years old, snowbirds create a large amount of jobs for seasonal healthcare workers. Our friends from the north typically stay between October and April, and many spending all 6 months here. All this is to say there's an increased need for travel therapists and allied professionals during the beautiful warm Floridian winter!