Land Travel Therapy Jobs in Your Favorite Places
Recruiters You Can Trust. An Agency That'll Keep You Working.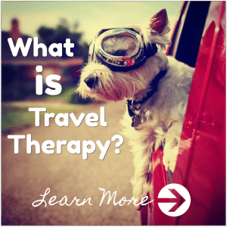 We've helped thousands of Physical Therapists, Respiratory Therapists, Occupational Therapists, and Speech Language Pathologists get the jobs they want at over 1,300 facilities nationwide since 2006.
As a frontrunner among healthcare staffing agencies, we're 100% committed to you and to the development and success of your therapy career. We take pride in being a value-driven company with a social conscious, and we're invested in your future. Search jobs here.
Full Time Contracts
Whether you want year-round employment in short and long-term contracts or you'd rather work just a few months a year, we help great therapists work in the places they love most with the security of a full-time job.
Award Winning Recruiters :)
You'll love our team of Recruiters who are known industry-wide for their integrity, their innovation, and for their around-the-clock availability to their therapists. Got Questions? Ask a Recruiter or check out our FAQ!
And, whether this is your first-assignment or your 10th, you get an on-boarding team that ensures all your credentialing and on-site requirements are ready to go. You'll always start your first-day worry free.
Enjoy Our Growing List of Benefits
We always work to provide competitive, easy to understand travel and benefits packages. You'll always get to pick where you want to go before we "submit" your resume, and you'll always know what you're getting. Here's just a few of the benefits you can expect:
Clear, Competitive Salary Package – Our traveling therapists enjoy earning a high rate of pay and more.
Private Housing – We understand the stress of moving, so we do our best to make the process easy and stress-free. All travelers are placed in their own clean, safe, and private housing tailored to their needs whether traveling alone, with their family, or even their pet.
Comprehensive Benefits – Our competitive benefits package starts day 1 of your contract. Take a look: Benefit Options.
$500 Donation to your favorite charity with our "Giving Communities Life" campaign.
Your goals, your career-path, and your love of adventure drives everything we do.
Mentor Program for New Travelers and New Grads
We know that beginning your first contract as a traveler or even as a new graduate comes with a lot of questions and can sometimes feel overwhelming. It's with this in mind that we began our Mentor Program in the spring of 2017. Visit our Mentoring Program page to learn more about how we partner with you to ensure your success as a new traveling therapist.
Additional Employment Options
If you're looking for something more permanent or aspire to work in the U.S., learn more by clicking one of the links below.
Get connected to one of the best recruiters on the planet when you contact us.