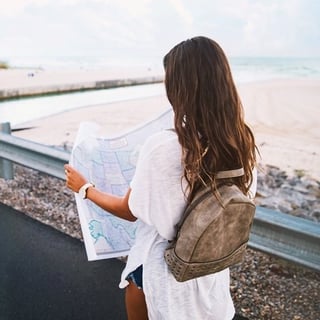 If you're hitting the road soon to travel to a new assignment, you should take a little time before you leave to gather some helpful tools for the journey. This way, you can travel smart and feel less stressed knowing you're prepared!
Here are three tools you should have when you hit the road:
1. Maps & apps
Today's traveler should take advantage of both old-school navigational aids and new, innovative tools.
First, keep a physical road atlas in the car at all times – it comes in handy in places where GPS isn't working or you have no internet connectivity. It doesn't need to charge, either, making it a lifesaver when your devices run out of battery.