My proudest moments are 100% being a part of the charitable efforts that Jackson Healthcare supports. All of the financial success in the world doesn't compare to helping those in need. I'm so proud to be a part of a company that cares so deeply about making a difference.
Describe a passion you have for the type of work that you do:
I love the fact that my career is geared towards helping others. Being able to supply my clients with qualified therapists to insure that patients don't go without care is very fulfilling to me. Also, my team at JTP! After 8 years with Jackson Therapy the other team members have become my second family and being a part of their success is very important to me. I depend on every single team member for my personal success from our Credentialing team to Recruiters, Managers, Marketing, Payroll, IT support, and Janet at the front desk. I couldn't ask for a more driven, dependable, hardworking team!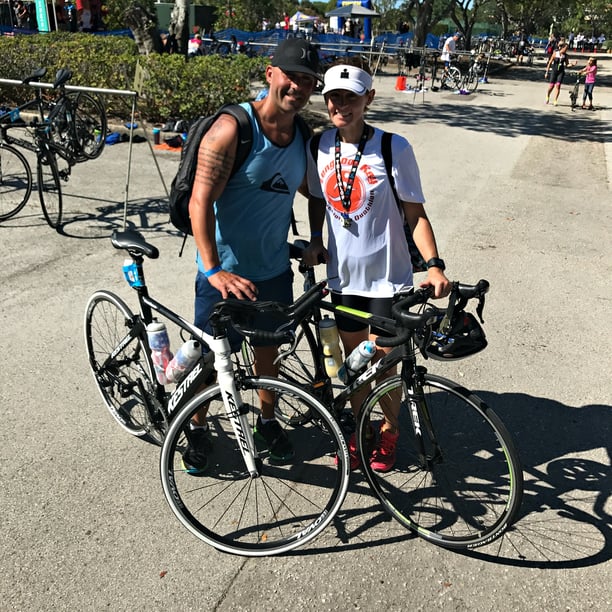 If you could meet anyone, living or dead, who would you meet and why?
My Grandfather Edward Willard. He passed away from Alzheimer's when I was really young so I didn't get the chance to get to know him. He lived an amazing life and I would love to hear his life story first-hand.
What songs are included on the soundtrack of your life?
Work Hard Play Hard – Wiz Khalifa

You Got to Fight for Your Right to Party – Beastie Boys

Rose of My Heart – Johnny Cash (our wedding song)

Stairway to Heaven – Led Zeppelin

It's a Great Day to be Alive – Travis Tritt

Wonderwall – Oasis

Dinosaur- Hank Williams Jr.

In the Air Tonight – Phil Collins

Mr. Brightside – The Killers

Traveller- Chris Stapleton
just to name a few….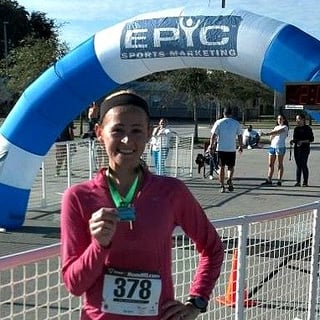 How would you survive a zombie apocalypse?
With a good pair of running shoes.
If you were a super-hero, what powers would you have?
Everything that Wonder Woman possesses. That outfit is amazing, the truth lasso and the super human strength! Sign me up.
At which store would you like to max-out your credit card?
Umm, that would be irresponsible. *cough* Nordstroms.
What are three things still left on your bucket list?
My family loves to travel so taking my kids to see my Mother's hometown in Czech Republic and visiting my Husband's Grandmother's hometowns in Greece and Australia.
What's the worst pet you've ever had?
I begged my parents for a bunny rabbit when I was about 8 or 9. They finally caved with the stipulation that I would keep the cage in my room. Awesome right?!….not so much. After a few weeks of sleepless nights from Fred ( I think that was his name) chewing on his cage and having to clean out his cage every other day I ended up selling Fred at a garage sale. I obviously made sure he went to a lovely family..
What's your favorite cause or charitable event?
Alzheimer's plagues my family and it's such a heartbreaking disease, so the Alzheimer's Association is very important to me.
Where in the U.S. have you sent a Traveling Therapist that you wished you could go, too?
Hawaii because it looks AMAZING! It's high priority on our bucket list.
What drives you every day?
My husband Nick, my 9 year old son Carter and my 6 year old daughter Jenasie. Faith and Family are the most important things in my life and drive me every second of the day.