Graduating with your healthcare degree or certification is an exciting and life changing experience! Throughout your schooling you may have heard about the benefits of traveling either when you graduate or later in your career. The idea of taking a travel contract as your first post-grad job can be daunting, but it's a realistic and incredible opportunity. Before you hit the road and take your first travel therapy or allied assignment, there are a few things you should think about:
1. Make the Best Decision for You
First and foremost, traveling as a new grad has plenty of benefits, but you must make sure you're making the best possible decision for you. When you accept a travel healthcare contract, you're often expected to hit the ground running. While you don't have to know everything to be successful as a traveler, you do have to be flexible, adaptable, and ready to roll with the punches. You must have a higher level of independence and self-sufficiency. But there are benefits to traveling as a new graduate to consider as well! With little to no involvement in politics at a facility, you can focus more on your career and your skills. You also get invaluable learning experiences you wouldn't get with a permanent job, traveling allows you to work in various settings and unique locations, helping you add to your professional toolbelt early on.
2. Have Realistic Expectations About Travel Therapy and Allied Healthcare
While the travel healthcare industry offers opportunities as far as the eye can see, new grads need to have realistic expectations. Not every facility will want to work with someone fresh out of school, and often new graduates are paid lower than experienced travelers because of the training required. You may have to sacrifice being in a big city in order to earn more and work in a facility with a mentor, or in a setting where you have less clinical experience. Traveling right after school also requires extra dedication to studying outside of work and pursuing Continuing Education courses in order to be the best healthcare provider possible.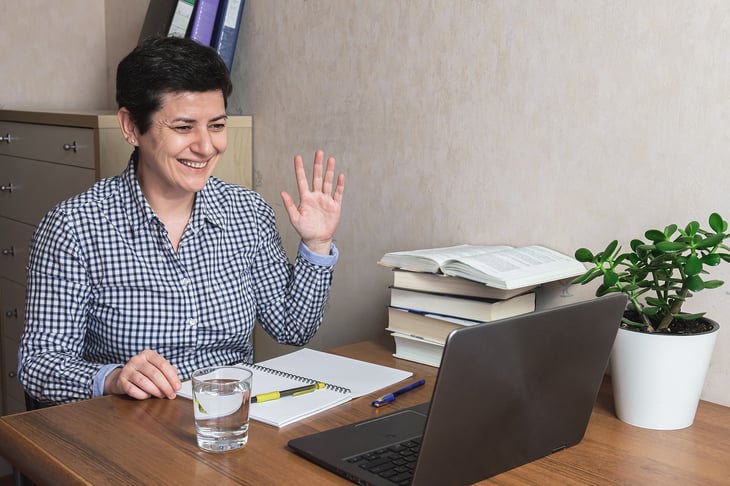 3. Consider Getting a Travel Healthcare Mentor
During school your professors probably mentioned the importance and benefits of having a mentor during your first post-grad job. Even the most confident new grads benefit greatly from a mentorship. Not every facility is able to have another team member on staff that is willing and able to become a mentor to someone, in fact many facilities that need travelers are single therapist facilities. Before you take your first travel job after graduation, consider working with a travel agency that has a mentor program you can take part in. The Jackson Therapy Partners Mentorship Program is available to new grads or first-time travelers who want both clinical and non-clinical advice as you transition your career to the next step. Our elite team of Physical Therapy, Occupational Therapy, and Speech Language Pathology Mentors will not only ensure your success as a traveling therapist, but they're actively opening doors at new facilities where new grads were not previously hired.