Winter is here and the holiday season is upon us. If you're on a travel therapy assignment in Charleston, South Carolina this month, don't worry about feeling bored or lonely. There are plenty of thrilling activities you can enjoy in this charming city without dealing with the crowds of people that often flood the place during the summertime.

With an average base salary for physical and occupational therapists in Charleston standing just below $80,000, according to Glassdoor, you'll have enough funds to save for one – or more – of the following events and attractions in the beloved Chucktown:
Head to the beach
While the weather may not be as warm during this time of year, it's still comfortable enough to take a walk in the sand down the shore line of one of Charleston's beaches. Thrillist recommended checking out Folly Beach, Isle of Palms, Sullivan's Island Edisto, Kiawah, or Seabrook during your stay. All locations are free of charge.
Check out the aquarium
Another great activity for the sea lovers, the South Carolina Aquarium is a must-visit. Here, you can enjoy thousands of different aquatic animals ranging from otters and sharks to adorable sea turtles. According to Traveler of Charleston, the Zucker Family Sea Turtle Recovery area of the aquarium is an exhibit you can't miss – you can witness the rehabilitation of injured sea turtles and watch them released back into the ocean via TV monitor!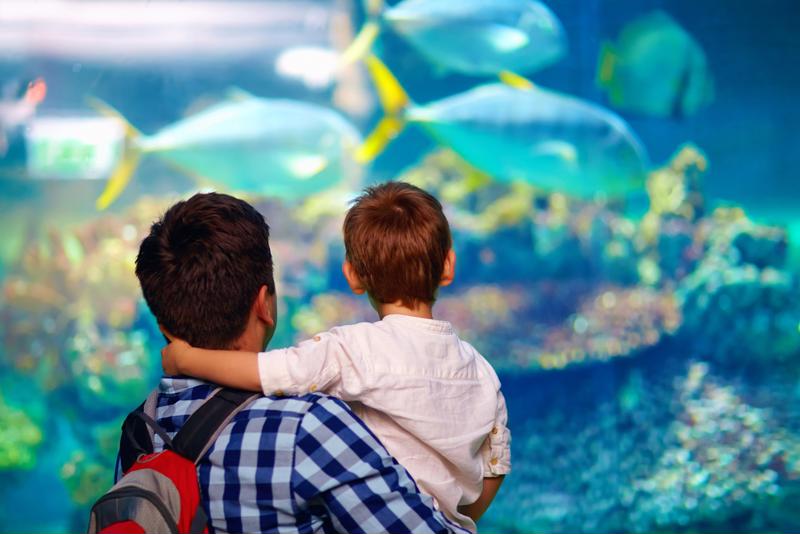 Walk down Rainbow Row
Known as one of the most iconic sites in all of South Carolina, Rainbow Row is a fresh breath of air. It's a row of 14 houses painted in bright, pastel hues that can't be missed. According to Free Tours by Foot, there are various theories behind the meaning of the colorful houses. One is that the houses were used to catch the attention of the drunken sailor to help guide them home. Another is that the merchants used it as an advertising scheme. Others believe that the bright pastels were used to lower the property temperatures during the warm months. No matter the history behind the houses, one thing's for sure: it's one of the most beautiful, monumental sites in the world and can't be passed up.
Visit Battery Park
According to Travel Pulse, a trip to Battery Park is the only way to complete a stay in Charleston. It's cornered by Copper river on one side, and Ashley river on the other, offering gorgeous sights of the water no matter where you're standing. Beyond its beauty, visitors can bask in the glory of its history – this site was named after the Civil War coastal defense artillery battery left here.
Don't miss out on your chance to enjoy wintertime during your assignment in Charleston. Set aside some time to try one of these activities with your coworkers, or invite close family and friends for a quick visit before you embark on your next destination.