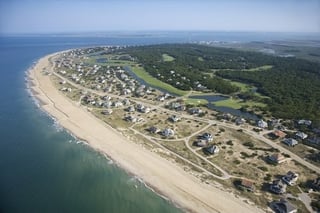 Travel therapists enjoy the freedom of being able to detach themselves from the demands of traditional, permanent employment and instead explore new places to their hearts' content. What better place to apply your skills and satisfy your love of exploring new sights and sounds than a coastal town? The fresh, invigorating sea breeze, the calming sound of the waves, the gorgeous vistas – it's the perfect type of location to reflect and rejuvenate.
To inspire your journey, here are three coastal towns to consider for a travel assignment:
1. Portland, Maine
Maine is famous for its majestic, rugged shorelines and dramatic seascapes. In Portland, you get the best of both worlds: breathtaking nature and a dynamic downtown scene. This small city is becoming a favorite stomping ground of ambitious young professionals who want a satisfying balance in their lives between outdoor activities and arts and culture.