Reaching the interview stage is the exhilarating and satisfying culmination of your job search journey. It signifies the "light at the end of the tunnel" and can bring about feelings of both excitement and anxiety. However, by employing forward thinking, thorough preparation, and following these 5 tips, you can confidently excel in your upcoming travel imaging job interview.
1. Perfecting Your Skills through Practice
Once you've secured an interview, it's time to dive into preparation mode! Boosting your confidence before your travel imaging interview is crucial, and one effective way to do this is through practice. Having a mock interview allows you to familiarize yourself with potential questions and polish your responses. By simulating the interview setting, you can ensure that you cover all essential points without missing a beat. Be ready to eloquently answer common questions such as describing your previous job or assignment, discussing your experience with specific equipment or procedures, and addressing how you handle challenges with patients, families, or coworkers. To maximize your preparedness, consider arranging a mock interview with your recruiter. This valuable opportunity will leave you feeling fully equipped and ready to excel in your dream career interview!
2. Ask The Questions That Are Important to You
As the new contract interview comes to a close, seize the opportunity to ask questions that are meaningful to you. By being well-prepared with inquiries about the company's culture, processes, and policies, you can avoid feeling flustered and ensure that no vital questions are left unasked. It's important to note that this is not the time to inquire about pay or vacation time off, as these details should have already been discussed with your recruiter prior to the interview. In case your recruiter hasn't provided answers to these questions, here are a few examples that you might find useful:
Why are you bringing in a traveler?

What kind of onboard or orientation is provided? What does this process look like?

What are your productivity standards? How do you measure or document this?

On average, how many patients will I see daily?

Can you describe the culture of the unit/management?

How big is your team currently?

What type of equipment and resources will be available to me?
3. Research the Facility and the Location
Another way to prepare is by doing some research into the specific facility or practice you're interviewing to work for. Your agency is one of the best resources available to you for learning more about the facility you're interviewing with. Their Account Manager likely knows the facility intimately and can give you some pretty great insight into how it runs, how they treat their travelers, and what to expect from your first day. Just ask your recruiter! It's also essential to do your research into the location that you would be moving to if you landed the job. Getting to know the area before you have a conversation with a hiring manager can help you create key talking points during your discussion.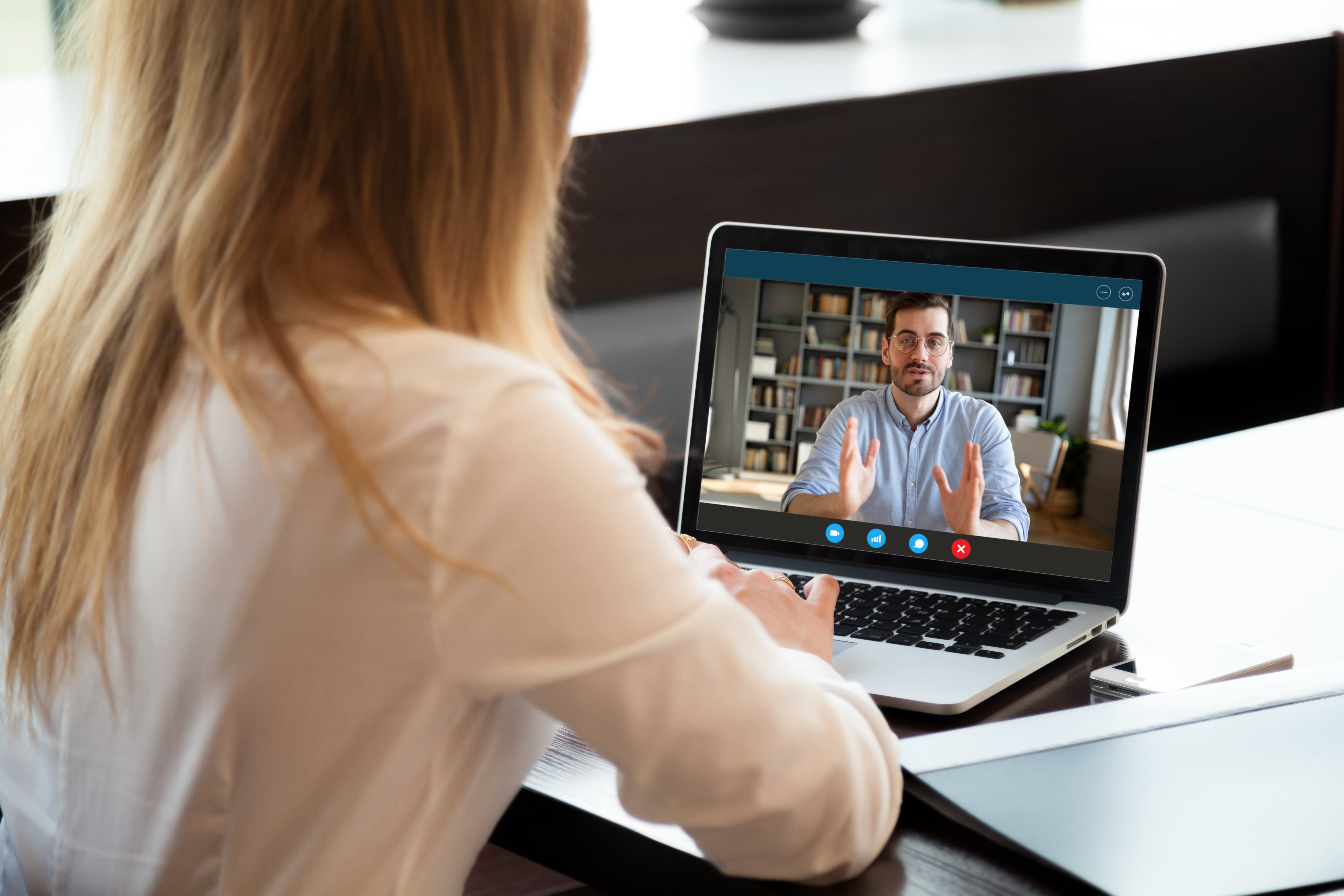 4. Don't Be Afraid to Talk About Yourself
Be prepared to showcase your true self and emphasize your passion and dedication to the field of imaging, along with your exceptional on-the-job skills. It's important to come prepared with specific examples that highlight your adaptability and how it can positively impact your future employer. Consider creating a list of your past accomplishments that you can easily refer to while sharing your story with the interviewer. And don't forget to shed light on your life outside of work too! There's a reason why you chose the travel imaging path instead of a permanent position. Take the opportunity to express your love for exploring new destinations, meeting new people, and embracing exciting challenges.
5. Have an Ideal Interview Setting
Given the nature of the travel contract industry, you're probably not local to the location you're going to be interviewing for. Which means you're likely going to have the interview via a video or phone call. This can make it easy to take the interview from the couch or not dress professionally. But no matter what setting you have your contract assignment interview in, dressing professionally can change your demeanor and help you feel more confident! Professional attire also shows your interviewer that you're serious about this job and respectful of their time. If your interview is over video, make sure your background is tidy, you have organized notes, and you're well lit. If you have animals, it may be better to have them in a separate room, so you're not distracted during the interview!