A large portion of the healthcare workforce is classified as an allied professional, but even Healthcare leaders aren't clear on the difference. According to the Association of Schools Advancing Health Professions (ASHAP), allied professionals are the health professions distinctly different from medicine and nursing. They further define allied professions as being "concerned with the identification, diagnostic evaluation, and treatment of acute and chronic diseases and disorders; provision of dietary nutrition services; rehabilitation services; and the management and operation of health systems." To make it even easier, we've listed the healthcare professions that fall under Allied below:
Athletic training
Audiology
Cardiovascular perfusion technology
Cytotechnology
Dental Hygiene
Diagnostic and medical sonography
Dietetics
Emergency medical technicians
Health administration
Health information management
Kinesiotherapy
Lactation Consultant
Medical technology
Music therapist
Nuclear medicine technology
Occupational therapy
Paramedics
Physical therapy
Physician assistant
Radiation therapy technology
Radiography
Rehabilitation counseling
Respiratory therapy
Respiratory therapy technology
Speech-language pathology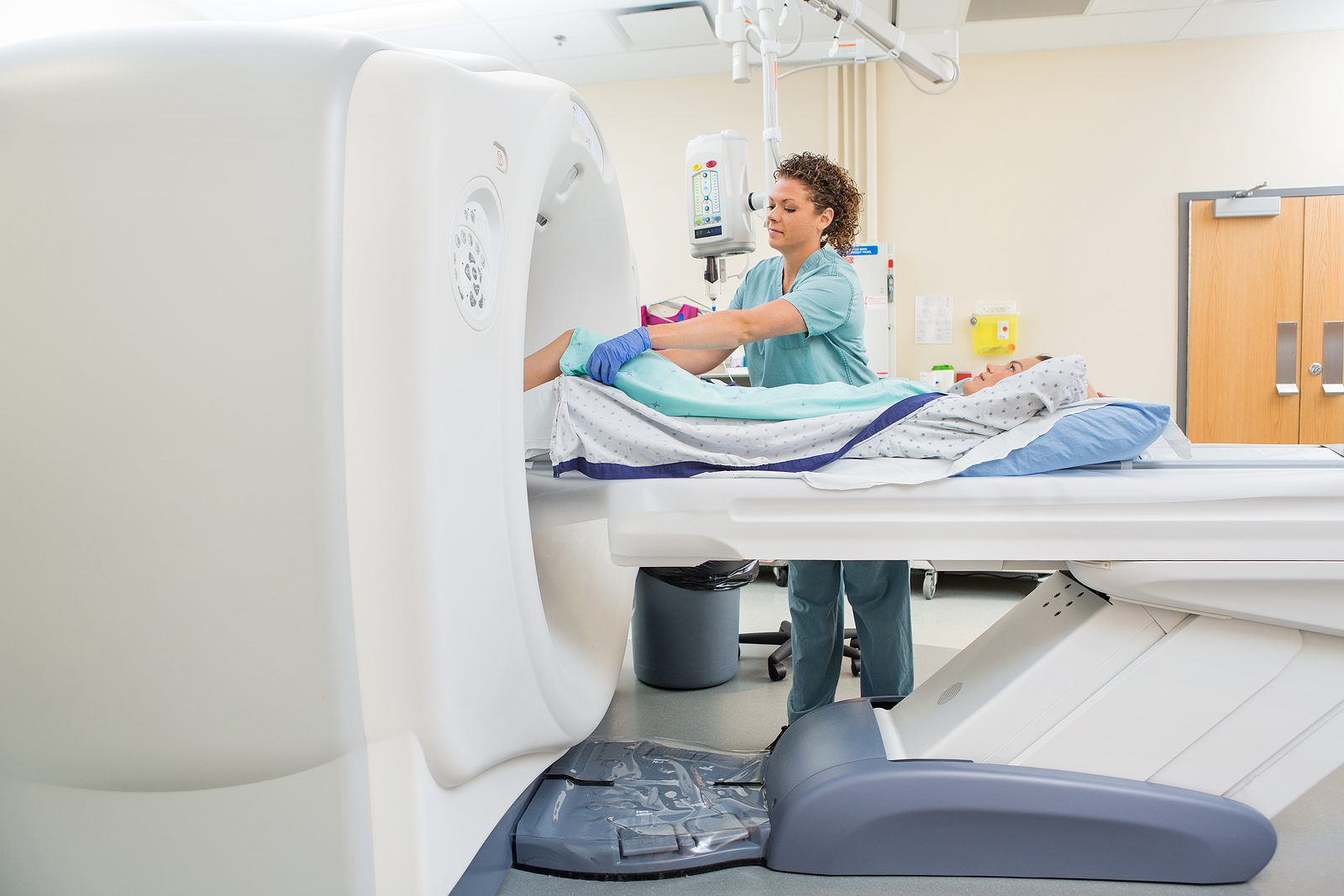 Maybe you've heard about travel healthcare from friends that have taken travel contracts all over the country, just like travel nurses do. Whether you want to work year-round or just a few months out of the year, you can enjoy the benefits and security of a full-time job. Working as a travel allied professional gives you the flexibility you want in life, and the career options you love. If you find a facility you want to stay at permanently, many agencies offer temp-to-hire or direct hire options. You can also enjoy a worry-free assignment with the help from a recruiter who has your back, every step of the way. Recruiters not only find the perfect assignment for you, but they also ensure that you're prepared for your first day on the job, and act as a built-in best friend during your contract.
Allied Hospital or Outpatient Positions
Hospital and outpatient settings offer contracts that typically start at 13 weeks in length, but many facilities offer the option of extending. With shifts ranging from 8 to 12 hours, night shifts or day shifts, there's sure to be a contract that satisfies all your needs. These allied healthcare professions can typically find contracts in the hospital or outpatient settings with Jackson:
Physical Therapist
Physical Therapist Assistant
Occupational Therapist
Respiratory Therapist
Medical Technologist
CT Technologist
Radiological Technologist
Sonographer/Ultrasound Technician
MRI Technologist
Licensed Clinical Social Worker
Mammography Technologist
Speech-language Pathologist
Allied School Positions
School travel contracts offer unique contract opportunities for allied professionals. Some specialties are offered Teletherapy contract options that give you the flexibility to work from home while administering quality, virtual, care. School setting travel contracts typically last longer than a hospital or outpatient setting contract, with contracts ranging from 10 months to 2 years. These allied healthcare professions can find contracts in the school setting with Jackson:
Physical Therapist
Physical Therapist Assistant
Speech-language Pathologist
Speech-language Pathology Assistant
Licensed clinical Social Worker
School Psychologist
Special education Teacher
Whether you're classified as an allied professional or not, the impact you make on patients every day is felt across the healthcare industry.