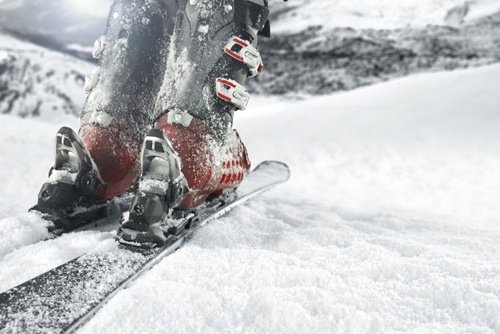 Spending your winter therapy assignment on the slopes doesn't have to be a pipe dream.
If you're the kind of person who gets excited when winter arrives, chances are you'd fit right in among the ski-loving denizens of America's mountain-adjacent cities. Spending your winter therapy assignment on the slopes, carving up the powder and feeling the adrenaline in your veins doesn't have to be a pipe dream. If you're still trying to decide where to take your next travel therapy assignment, consider one of these cities:
Seattle, Washington
There are 12 major ski resorts in Washington State, and each of them is within a four hour drive from Seattle. According to The Weather Channel, Mt. Baker, located 2.5 hours north of Seattle, holds the world record for largest snowfall. In the winter of 1998-1999, the area received an incredible 95 feet of snow. The average snowfall is still a respectable 55 feet. Should you choose to spend your winter in Seattle, you could spend every weekend at a new resort, exploring exciting routes and challenging yourself to become a better skier.
When you're not on the slopes, you'll also be able to enjoy Seattle's culture of arts, coffee and excellent food. Grab a bite to eat at a fresh seafood restaurant, and when the weather warms up, get to know your new coworkers at one of the city's gorgeous parks.
Albuquerque, New Mexico
If you want to spend your weekends on the slopes, but you don't to freeze the rest of the week, consider taking a contract in Albuquerque, New Mexico. This is a good choice because there are typically more contract job available in the southwest during the winter as seniors flock to their temporary lodgings to avoid the cold.
Located just 2.5 hours north of Albuquerque, Taos, New Mexico is ski resort in the middle of the desert. The mountain has dozens of trails, so you'll never have to ski down the same route twice, if you don't want to. Plus, Travel + Leisure Magazine reported that the resort town features art galleries containing the works of Ansel Adams and Georgia O'Keefe, so you can warm up and take in some culture at the same time. During the week, you can enjoy some authentic Mexican food and grab some drinks in the hip Nob Hill district.
Boston, Massachusetts
New England has dozens of excellent ski resorts and over 10 of them are within two hours of Boston. You can enjoy all the amenities of city life during the week, then head out into nature on the weekends to ski and shred with your friends. According to Boston.com, some of the ski resorts are as close as 16 miles from the city. This is perfect for therapists who are still taking classes online or who have other time-consuming responsibilities. You could catch a few runs down the hill in the evening and be back in town before bedtime.
As a travel therapist, you get to decide how you want to spend your free time. If you're an avid skier or snowboarder consider a winter contract in one of these awesome cities.