Becoming an empty nester can be bittersweet. The kids are gone (or home but grown), but now you have the amazing opportunity to get out, explore, and pursue hobbies and career ventures you couldn't in the past. Perhaps you've always dreamed of taking your therapy or imaging talents across the country but felt too insecure about uprooting your family and starting over. Now, you can exercise your passion to care for others wherever you feel, and you don't even have to worry about signing a lease or putting money toward a short-term hotel stay. Hit the wide open road on the way to your next travel imaging or therapy assignment and turn the commute into an epic adventure. You can travel with your partner, best friend, furry family member, or soak up some time alone! Here are a few reasons to consider investing in an RV for the rest of your career as a travel therapist or imaging tech:
Convenience & Community
Packing up and moving from place to place can be stressful for some traveling healthcare professionals. That's why owning an RV is the perfect solution for therapists and imaging techs ready to hit the road. Not only do you have everything you need while traveling from town-to-town, but in every new location you've got an automatic community around you. Whether it's Leo's Campground in Key West or Big Pines RV Park in Central Oregon, you've got a community of folks ready to get to know you from the second you hook up your electric.
Adventure is Your Middle Name
Travel therapy already comes with a taste of adventure. You're traveling across the country with a motivated mindset, inspired to discover what the rest of the U.S. has to offer. Taking an RV to your destination adds another layer of excitement; you can take tourist stops along the route, camp, or enjoy the simplicity of sightseeing as you drive. Most of our traveling therapists take their time getting to their next destination, just to have time to explore. Are you ready for a mini-vacation every 3 months?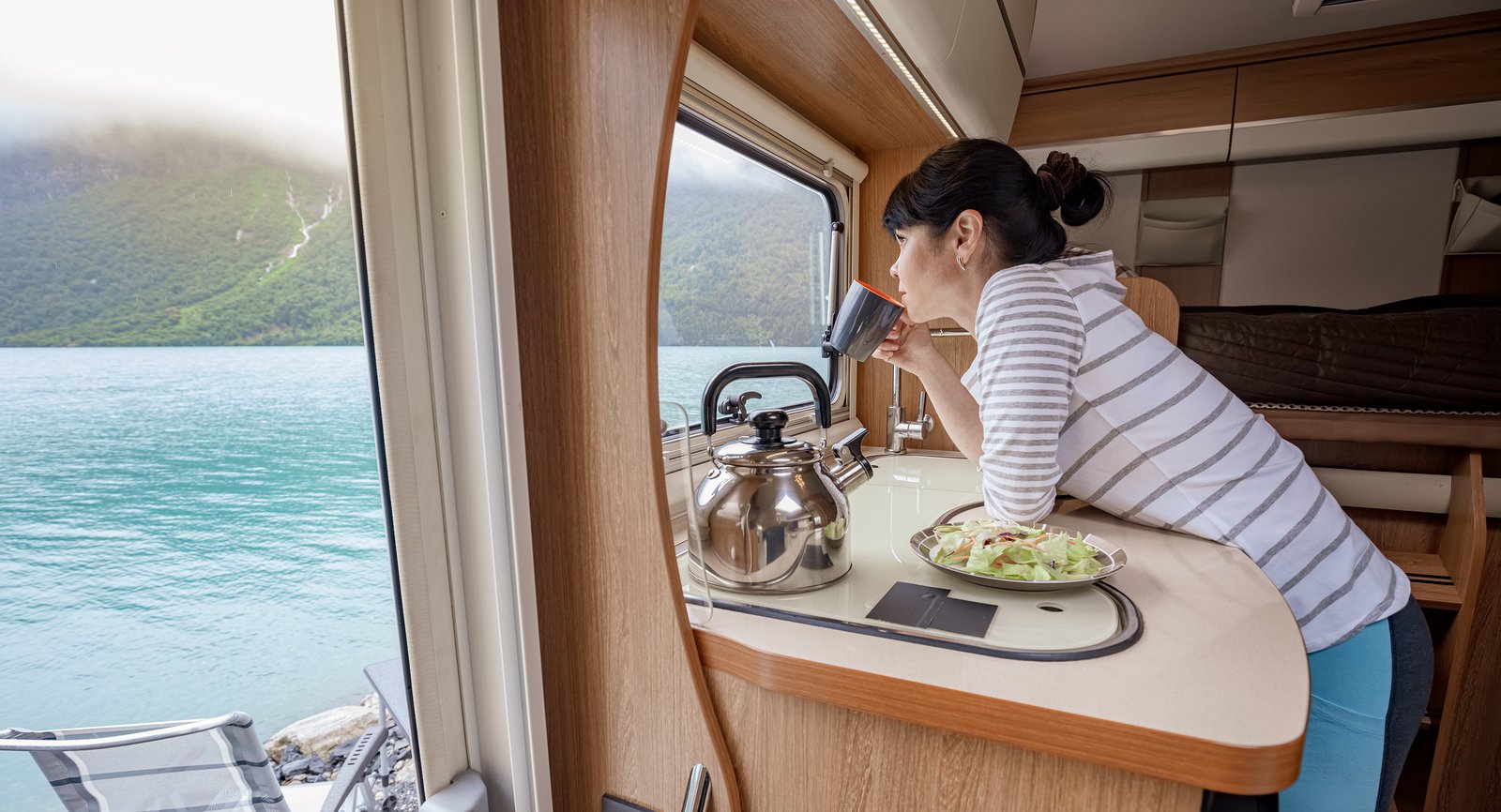 Quality Time with Your Favorite People
If your partner works remotely or has the flexibility in their work schedule – or even better, is currently enjoying retirement – RVing allows you to spend some time together during your career as a traveling therapist. On the other hand, your kids, grand-kids or other close family members and friends can join you at your destination. You'll be able to get-in that family time you've been missing while driving between assignments or by taking assignments near family. It can even be a mini-vacation if you plan ahead!
Lots of Job Opportunities
There might be a plethora of job opportunities available, but managing the travel can be difficult if you're relying on transportation by airplane or need a short term living accommodation. Think about how easy it can be to pick up a new assignment when you're traveling by RV – you don't have to worry about making arrangements to and from the airport, booking the actual flights and putting money toward the travel. Instead, you already have your transportation and housing ready to go whenever you need.
If you're ready to hit the road but you don't have an assignment lined up, take a search through our jobs or talk to a recruiter to find your travel therapy opportunity. Adventure awaits!