Hiking is one of the most popular hobbies among travel therapists and allied professionals, and while state or national parks offer some of the most well-known hikes, not everyone wants to pay an entry or parking fee for an activity that is otherwise free! So, we did the research and found six gorgeous hikes that won't cost you anything. Make the most out of your travel therapy career and see some of the beautiful scenery that America has to offer. Check out these six gorgeous hikes that don't cost any money:
1. Potato Chip Rock via Mt. Woodson Trail - CA
Located just north of San Diego in Poway, California, the Potato Chip Rock hike is a 7.3-mile out-and-back trail. This hike is known as one of the most popular trails for photo ops and gorgeous views of the Pacific Ocean! It's moderately challenging, popular with the locals, and takes on average just under 4 hours to complete. Lake Poway offers free parking on weekdays and allows dogs on leash.
2. Camelback Mountain via Echo Canyon Trail - AZ
This hike's located near Scottsdale, Arizona, and features a well-known 100-foot-tall rock formation called The Praying Monk. The Camelback Mountain hike is a 2.5-mile out-and-back style trail, with the last half-mile being up a rock scramble. Because of the rock scramble, this hike is considered a challenging route, so make sure you're prepared with the right equipment! Don't forget a camera, the Camelback Mountain area preserves a lot of native species that are unique to the Phoenix area.
3. Rattlesnake Ledge Trail - WA
Rattlesnake Ledge Trail is another out-and-back style hike, located an hour outside of Seattle near North Bend, Washington. This 5.3-mile hike takes an average of 2 hours and 45 minutes to complete and gives you a gorgeous panoramic view from atop the Rattlesnake Ledges! The Rattlesnake Ledge trail's apart of the park's larger trail network, and you'll have the choice of continuing along the ridge of Rattlesnake Mountain for a full-day hike. Be prepared for slush on the top half of the hike during winter and spring months!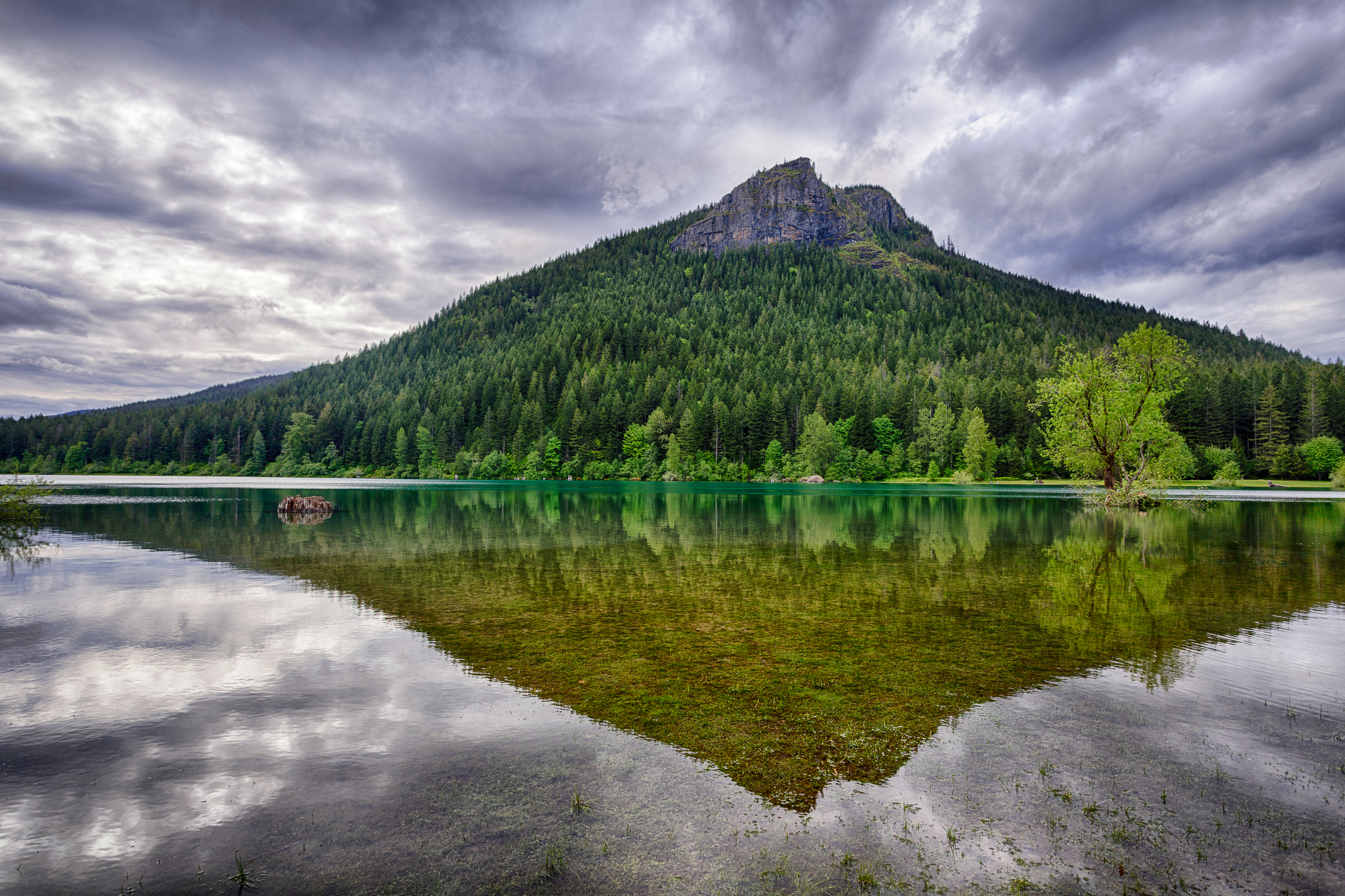 4.

Royal Arch Trail - CO
This hike gives you the chance to get up close and personal with some of the unique and amazing rock formations that have become staples of Boulder, Colorado! The Royal Arch Trail is 3.1-miles out-and-back and is a favorite among the locals. This Colorado hike is considered challenging and takes just under two hours to complete on average. At the end of the hike, you'll have a steep set of stairs to climb to reach the top of Royal Arch, but it's worth it for the amazing views of the jagged, rugged, flatirons, incredible Rocky Mountains rock formations, and the open valley of Boulder!
5.

Corona and Bowtie Arch Trail - UT
Located just outside of the Arches National Park, the Corona and Bowtie Arches are some of the most accessible rock formations in the Moab area! The Corona and Bowtie Arch Trail is considered a moderately challenging 2.4-miles out-and-back hike that usually takes just over one hour to complete. This is the perfect hike to experience the Utah arches without all the crowds or the cost! There's a small section of trail that is exposed and includes safety cables, but it's considered easy to pass by hikers. Don't let that intimidate you, this trail is still dog friendly
6.

Overlook Mountain Trail – NY
The Overlook Mountain Trail is located near Woodstock, New York and spans 4.6-miles out-and-back. This moderately challenging route usually takes about two and half hours to complete and offers an amazing view of the Catskills and the Hudson Valley. The hike ends at The Overlook Mountain House, which is an old fire tower that's a popular spot among the locals and provides incredible views from the top. Along the hike you can find old hotel ruins and a plane crash if you know where to look! Bring lunch along for the hike, there are picnic tables at the fire tower overlook.