Spring has officially sprung, which means you can head outside and spend more time enjoying the gorgeous weather, fresh greenery and other splendor Mother Nature has to offer. While many will escape to their backyards or neighborhood parks to enjoy the spring sunshine, travel therapists like you can pack up and head to a gorgeous location for an assignment with a spring festival nearby.
Looking for a fun new destination to check out this season? Consider pursuing a job near one of these spring festivals happening in the country over the next few weeks:
Cherry Blossom Festival in Washington, D.C.
In 1912, the mayor of Tokyo gifted Washington, D.C. 3,000 cherry trees as a symbol of friendship between Japan and the U.S., according to Arlington National Cemetery Tours. As a celebration of these floral tokens, Washington D.C. holds the National Cherry Blossom Festival every spring. This year, locals and travelers alike will gather between March 20 and April 14 to celebrate with various events that entail blossom viewings by bike, art gallery views and the Pink Tie Party.
California Poppy Festival in Lancaster
Looking for a floral celebration on the West Coast? Check out the California Poppy Festival. Presented by the city of Lancaster on April 27 and 28, this wildflower celebration gives visitors a chance to soak up the sun and experience the joy of blooming poppies. Enjoy entertainment by dance, orchestra and vocal performers and pursue various family-friendly attractions like the petting zoo, arts and crafts zone, and the car show.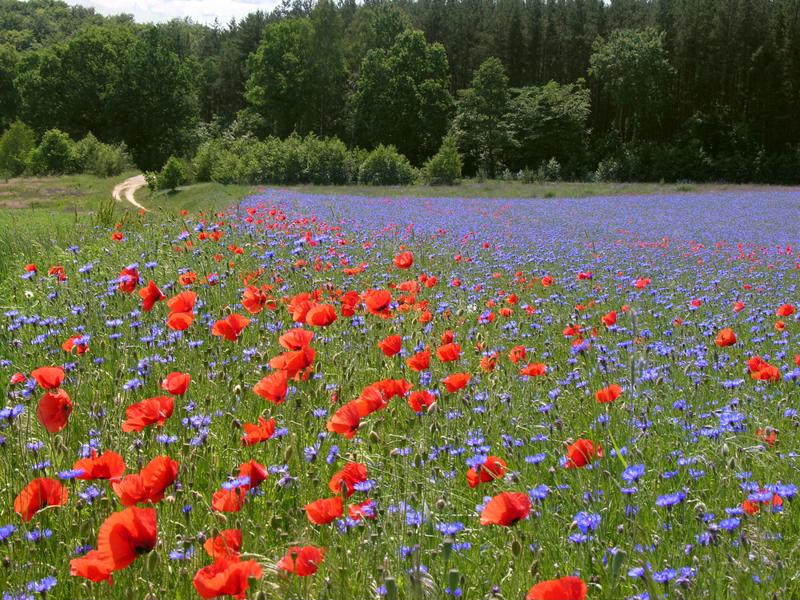 New Orleans Wine and Food Experience
Looking for an enriching experience down south that showcases the best food and drink Louisiana has to offer? The New Orleans Wine and Food Experience will celebrate its 27th anniversary this year between April 4 and 7. It's a celebration that emphasizes over two dozen of the city's restaurants and brings a selection of 1,000 different wines from all over the world for visitors to indulge in cultural splendor. What's best? The festival is also a charity and has raised over $1.2 million for many local non-profit organizations since its inception.
Lilac Festival in Rochester, New York
Spring is all about celebrating the rebirth of Mother Nature's finest, and Rochester, New York, takes part in the love for flowers as well. The Rochester Lilac Festival in Highland Park is the largest free festival in the country, encouraging visitors to check out the gardens, musical performances, special events and other fun and exciting exhibits the town has to offer. Art in the Park, the Lilac Parade, Garden Battles and the wine and beer tasting expo are among the events to check out between May 10 and 19.
Looking for a travel therapy assignment located near one of these fun spring festivals? Browse through the Jackson Therapy Partners database today to look for opportunities in your desired destination.