Get a Temporary License & Earn Top Pay Due to High Demand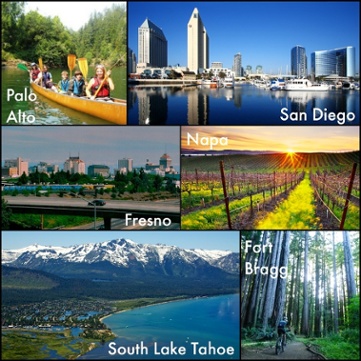 Enjoy a new OT, PT or SLP job in cities across California where you"ll earn more on average due to an increase in demand. Accept a 13 week assignment anywhere in California and you'll receive a clearly outlined salary and benefits offer from a recruiter who'll make sure you start your job as quickly as possible.
Whether you want to explore a new part of California or visit it for the first time, enjoy the following travel perks that will make your experience worthwhile:
Clear, Competitive Salary Package – Starting day one of your contract. Click here to view all Benefit Options.
Pet Friendly Private Housing – Clean, safe, and private housing tailored to you or your family's needs.
Relocation & Housing – Travel and housing allowance.
Cigna Health Plan & Matching 401(k) – We invest in our therapists who invest so much everyday.
$500 Donation to your favorite charity with our "Giving Communities Life" campaign.