Choosing your next travel therapy or allied assignment destination is a thrilling experience. However, once you accept a contract it's time to get moving - literally. Finding short-term housing that meets all your wants and needs can be overwhelming. With this guide, we hope to reduce the pressure that comes with searching for the right place to live. Here are realistic housing options to consider, based on your personal preferences, wants and needs as a therapy, allied, or education traveler:
1. Company-Provided Housing
If you want to take the hassle out of searching for a place to stay, check with your travel agency to see if they can find housing for you. Doing so can take away the headache and risk that comes with arranging your own housing and potentially having a contract canceled after signing your lease. Since the company is handling finding and paying for your housing, you don't receive the housing stipend, which makes a major difference in hourly pay. The housing stipend is often what makes travel therapist and allied professionals pay so high, according to the Travel Therapy Mentor. While this is one of the fastest ways to find housing, it's also typically the most expensive option. When you're considering using company provided housing, ask your recruiter for two pay packages, one with the housing stipend and one without, so you can see the exact difference in your take home pay.
At Jackson Therapy Partners, we have an extensive list of housing partners that are available to our travelers. Our housing team works hard to find an ideal accommodation for you while you're on assignment, whether that's deals and discounts on extended stay hotels or exclusive condo and apartment offerings for JTP travelers. If you're interested in Jackson provided housing for your next contract, simply let your recruiter know and we'll handle it from there!
2. Extended Hotel Stay
Most hotels offer weekly or monthly rates, which works perfectly for traveling therapists and allied professionals who need a place to stay for a certain period of time. This option might be on the expensive side as well, but think about the amenities you have access to on a daily basis! Between continental breakfast, maid service, daily fresh sheets and pool access, you get a bang for your buck with an extended hotel stay. This option can also be one of the fastest ways to find housing on short notice, or when you're looking in an area with few housing options. This option is also a good option if you're worried about being stuck in a lease with a canceled work contract.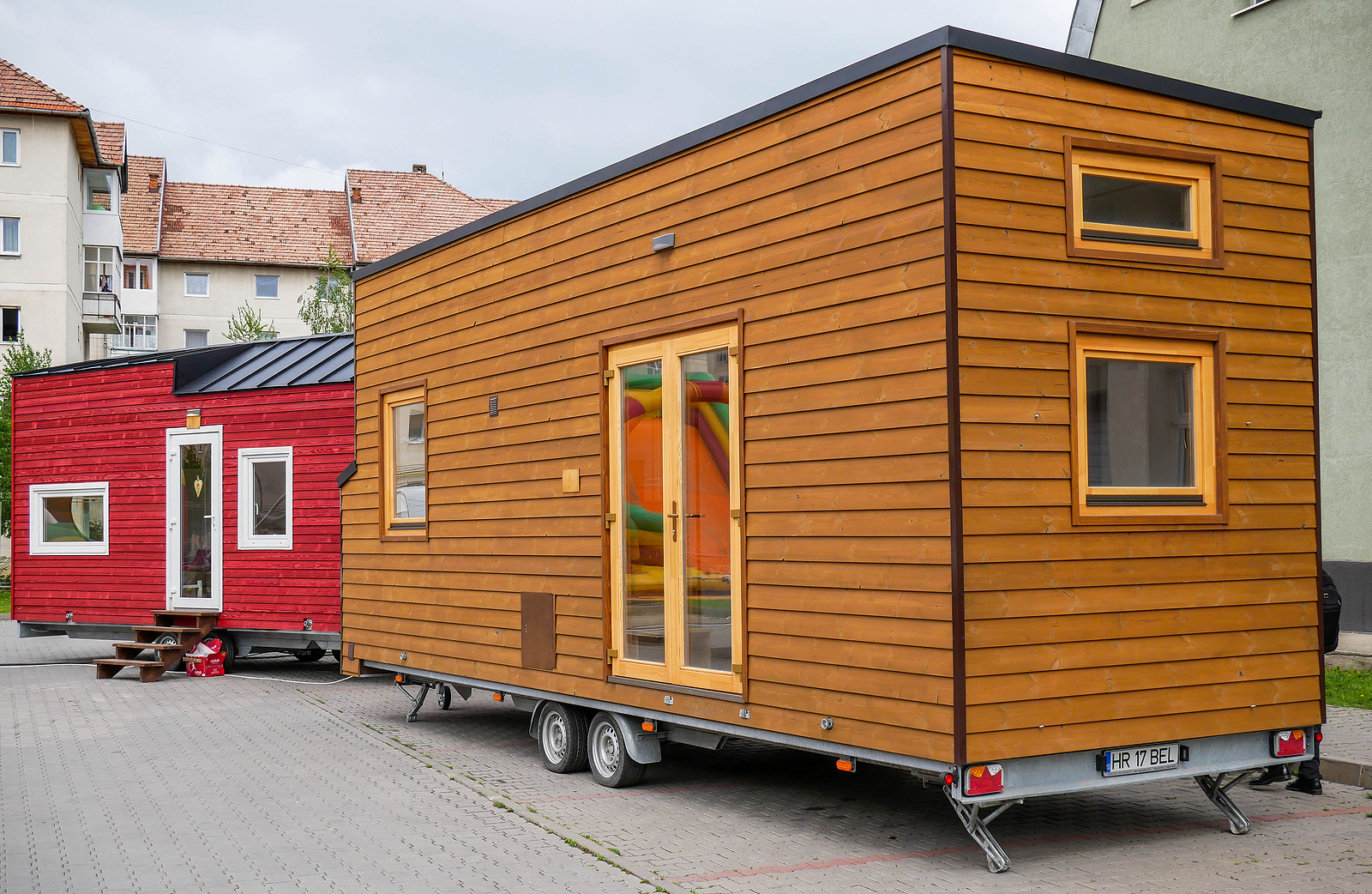 3. RV or Tiny Home
If you want to bring the family along for the ride or don't want to worry about finding housing in every city you move to, an RV or tiny home may be in your future. Opting for a RV or tiny house is a large personal investment, but also ensures you always have housing between your contracts in addition to while you're on assignment. The Spruce says the average cost of a tiny home is about $59,884, while Camper Report estimates the average cost of a fifth-wheel RV is around $40,000. These options require a bigger investment, but you can usually save the money that would've been put toward rent over the duration of serving as a travel therapist. When traveling in a RV or tiny home, you just need to find an RV park that appeals to you! Compare different amenities, pricing, and locations in the same way you would compare apartments. It's important that you take a look at the cost of living for the area you're moving to, in some areas like along the coast, a spot at RV parks could cost you the same amount you would pay for a studio apartment. If that's the case, then you can compare the benefits of being in a full sized apartment or staying in your own space.
4. Apartments
While most apartments require year-long lease agreements, some offer month-to-month rates that can be beneficial for a travel therapist with a 13-week assignment. This option allows you to get comfortable in your own living arrangement and provides more space to bring personal belongings for the trip. You may even have the option to rent an apartment that's fully furnished, which may save you the hassle that comes with moving large sofas and mattresses in and out of a place in a short period of time. Furnished Finder and Transplant Housing are good resources for finding temporary, furnished housing options for travel medical professionals. You can often find short-term sub-leases, either furnished or un-furnished, through Facebook Marketplace or Facebook Groups, but it's important to understand the potential risk that can come with this option.
With so many different housing options to explore, there's no reason you can't find one that brings you comfort and helps you achieve that home-away-from-home feeling. If you need help finding the right place to live during an upcoming assignment, connect with a recruiter. If you just finished a travel therapy job and you're ready to find another across the country, check out our job board!